About the Club
Introduction to Traralgon Harriers
The Traralgon Harriers Athletics Club Inc. was founded in 1967.
We provide athletics and recreational running opportunities to our regional community, for people of all ages and abilities. Our club has a range of programs and events which cater to walkers, social and recreational runners and elite level athletes.
The club has over 150 members, and is the only club in Victoria which provides organised weekly runs. We also hold many weekend events, including Australia's oldest marathon, The Traralgon Marathon & Running Festival.
We are an inclusive community-based club which encourages participation and gender equality. We support local charities and ethical community organisations, and we rely on the skills, work and dedication of our members to run the club and our events.
We also have individuals and teams of varied abilities who represent the club in Athletics Victoria level events.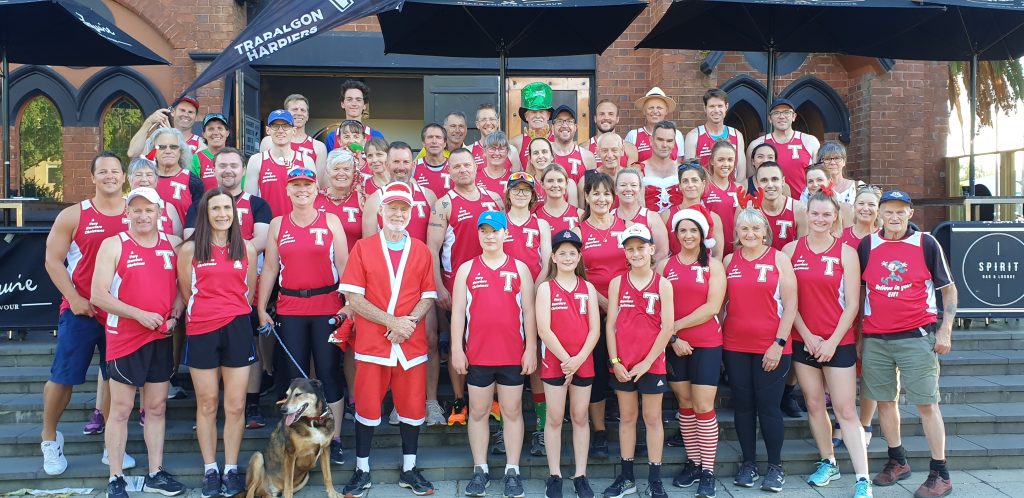 Our Mission
To provide a family-friendly club for athletes of all ages and abilities, to reach their full potential, and to promote and develop well-being and fitness within the community.
Our Vision
We will promote regular events for participation of people of all abilities and ages

We will encourage the younger generation to participate.

We will develop fitness and wellbeing by encouraging members to achieve their goals

We will encourage competitive members to participate in the highest level possible

We will run regular social events.

We will create a welcoming, inclusive and supportive environment where people are eager to volunteer and participate.
Our Values
Our values guide us as we strive to fulfil our mission and vision. We value and are committed to:
Member's fitness and well-being

Creating a family-friendly environment in our club

Treating everyone equally and with respect

Encouraging a team approach

Encouraging community engagement and participation

Our Sponsors & Supporters
The Traralgon Harriers wishes to acknowledge the generous support of our sponsors:
We would also like to recognise the organisations we support: